I haven't posted much about how school is going in a while. We are plucking right along and learning. I am SO proud of the kids! They have been doing a great job studying and learning on their own.
Robert has decided to opt out of the craft time. I gave him that choice since he is older now and this is geared more for younger kids so he is just doing the work and seems to be doing great.
This past week, we started our study of Africa. We will be studying Africa for one more week and have some really cool things to do next week. Kayla got to paint an African mask this week:
And then after painting it, she made a scrapbook page to hang on our "wall of art" that we have started.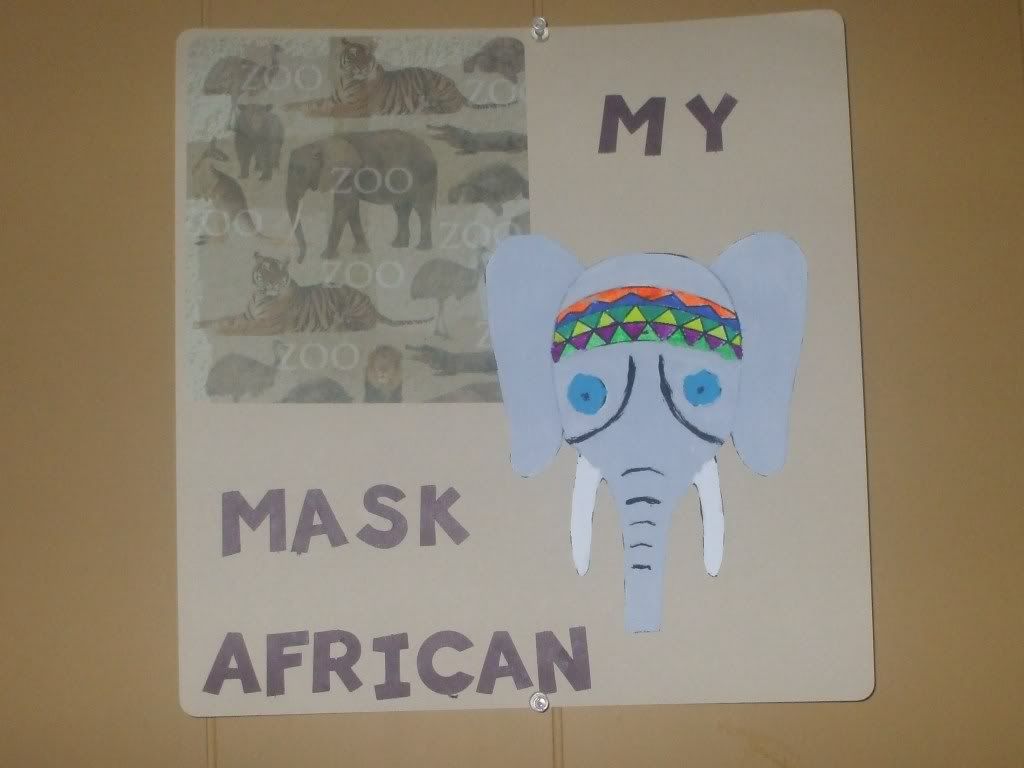 We are still working on our human body lapbook and just started talking about the brain and skull. The kids are enjoying this lapbook! I will be having a giveaway next week for that very same lapbook so be on the lookout!
Then Friday we had a snow day. The kids needed a break and so did I! If you would like to share how your week is going, you can link up at
Weird Unsocialized Homeschoolers
.