This week on
I Heart Faces
, our challenge was kisses. This is one of my favorite shots of Kayla and Puff. She took this one day and I just brushed it up some with my photo editing software.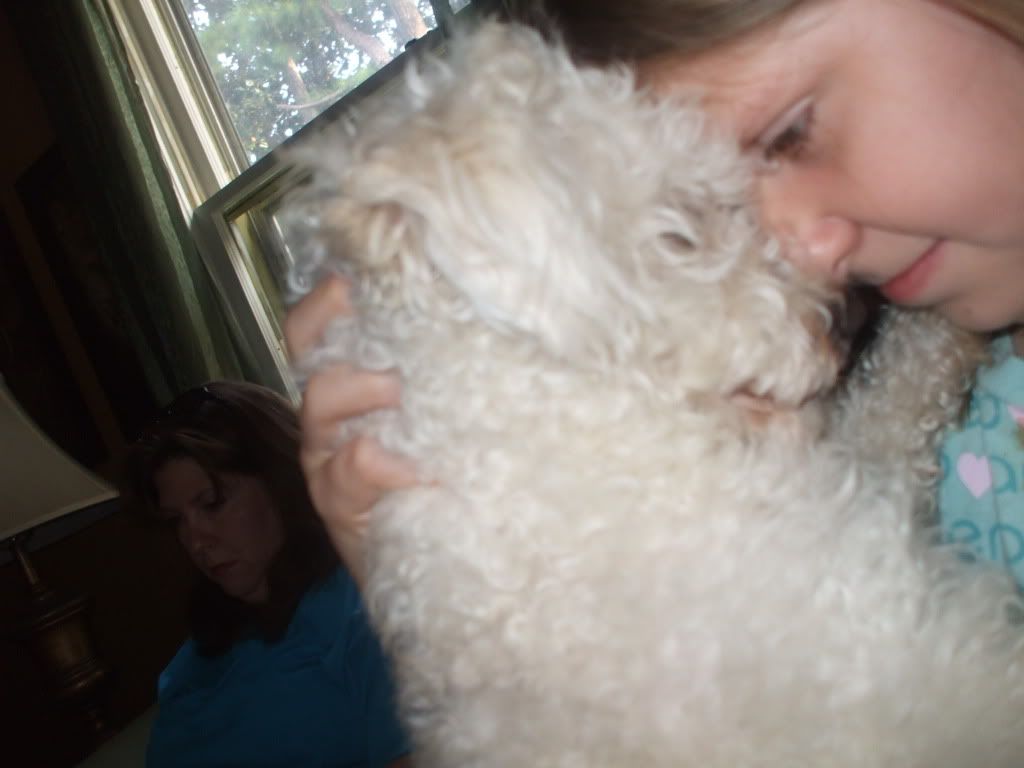 This kiss is a kiss of love shared between a girl and her favorite doggie in the whole wide world!
You can join the Photo Challenge as well. Just hop on over to
I Heart Faces
.