Last year I tried my hand at making a carrot cake from scratch. My husband has always said what a wonderful dessert it is and that it was one of his favorites, so I tried making one. It became an instant hit in our household.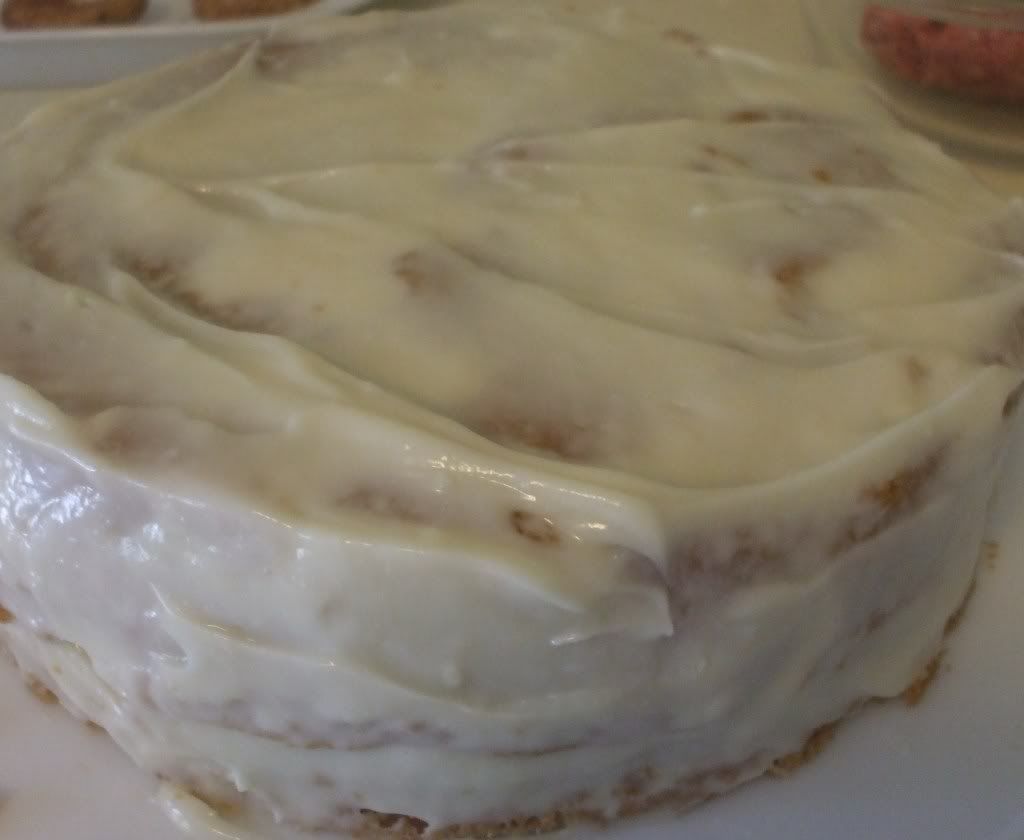 Not only has this become a very requested family favorite, but my friend Heather Nicole loves this cake so much, I make her one every year on her birthday! The inside is just so moist and delicious!
Ingredients
4 eggs
1 1/4 cups vegetable oil
2 cups white sugar
2 teaspoons vanilla extract
2 cups all-purpose flour
2 teaspoons baking soda
2 teaspoons baking powder
1/2 teaspoon salt
2 teaspoons ground cinnamon
3 cups grated carrots
1 cup chopped pecans
Cream Cheese Frosting
1/2 cup butter, softened
8 ounces cream cheese, softened
4 cups confectioners' sugar
1 teaspoon vanilla extract
Directions
Preheat oven to 350 degrees F (175 degrees C). Grease and flour a 9x13 inch pan.
In a large bowl, beat together eggs, oil, white sugar and 2 teaspoons vanilla. Mix in flour, baking soda, baking powder, salt and cinnamon. Stir in carrots. Fold in pecans. Pour into prepared pan.
Bake in the preheated oven for 40 to 50 minutes, or until a toothpick inserted into the center of the cake comes out clean. Let cool in pan for 10 minutes, then turn out onto a wire rack and cool completely.
To Make Frosting: In a medium bowl, combine butter, cream cheese, confectioners' sugar and 1 teaspoon vanilla. Beat until the mixture is smooth and creamy. Frost the cooled cake.