Our first year of homeschooling was filled to the brim with cool field trips. One of the tips I got from a seasoned homeschooler was to make sure we incorporated lots of field trips to help with boredom and getting stagnant in our studies.
Since President's Day is Monday, I thought I would share with you a field trip we went on back in 2007 that would be great for Monday. The only money spent on this field trip was gas money and lunch money. The actual facility was free!
Tucked away in Hodgenville, KY is the birthplace of Abraham Lincoln. You can also visit his boyhood home which is right down the road, but on this trip we did just the birthplace.
I think I was more amazed than the kids were because going here doesn't cost one penny! The drive from where we live was about two hours but it was well worth it. We saw all kinds of great things like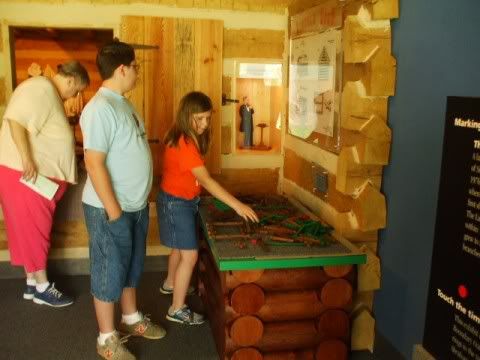 The Lincoln Log table. It took forever to pull the kids away from this table. They built log home after log home while we looked at all the cool trinkets inside this building. If you look closely you will see an Abraham Lincoln doll in the background.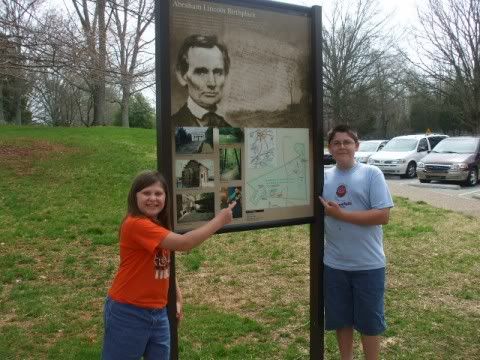 We read facts about his life and the house he was born in. The kids loved these signs as they had so much information on them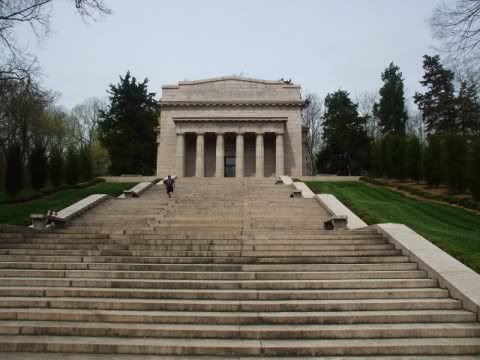 We visited this replica of the Lincoln Memorial. Those steps are a doosey! I cannot for the life of me remember the story behind the number of steps, but I think it was how old he was when he died.
Inside the memorial was an exact replica of his birth house. The size of this cabin was the exact size that Lincoln, his mom, dad, and sister lived in when he was born.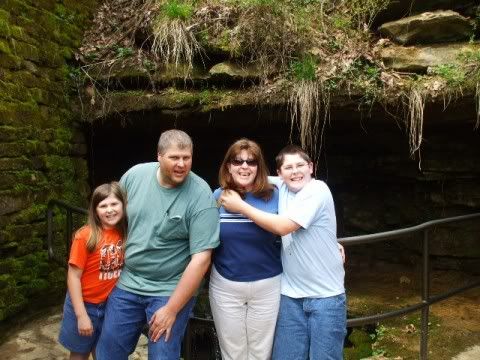 If you read any books about Abraham Lincoln growing up, you will read about Sinking Springs, which is where he used to get all the water from. It was breathtaking!
This intrigued me more than anything else there. This was the exact Bible that Abraham Lincoln used to read from and learned from as he was growing up. I stood in front of this case for a while studying the tattered pages and thinking about how much he loved this book.
This field trip is one of the most memorable that we have ever been on. I love homeschooling because of the freedom we get to go and explore things beyond just a few hours.
If you ever get to go here, you will not be disappointed. There were so many things inside all of this place that I did not share with you. You just have to see it for yourself!
If you have a cool field trip to share, hop on over to
Live the Adventure
and link up today!