I love the theme this week at
I Heart Faces
. This week, we are jumping for joy! I have one photo that comes to mind when I hear the words jump and joy in the same sentence. It is my all time favorite. To me, this shows freedom, childlike, fun, and joy all in the same scenario.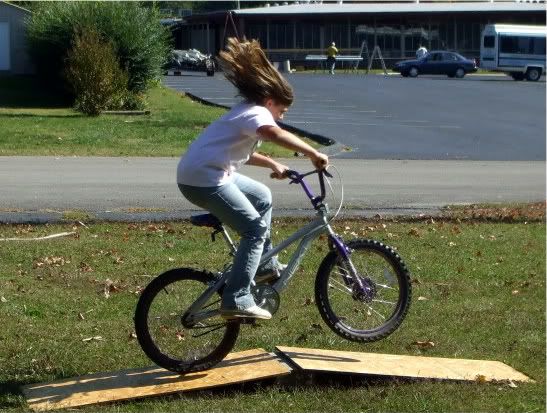 The kids had built a bike ramp and I snapped this photo of Kayla as she jumped. Her hair is my favorite part of this photo.
If you have a photo you want to share, join up over at
I Heart Faces
.