This new year, I decided that I was going to start doing more with photography. I am saving up my Swagbucks for a new camera at Amazon, cause I want one of those digital SLR cameras--they are sweet!
Anyway, I decided to enter I Heart Faces Photo Challenge. This is my first one ever. This week the challenge is faces. Over Christmas, I got this picture of Kayla as she was preparing to open her first gift. The look on her face is just awesome--anticipation. You can see it in her eyes, her fingers, her smile.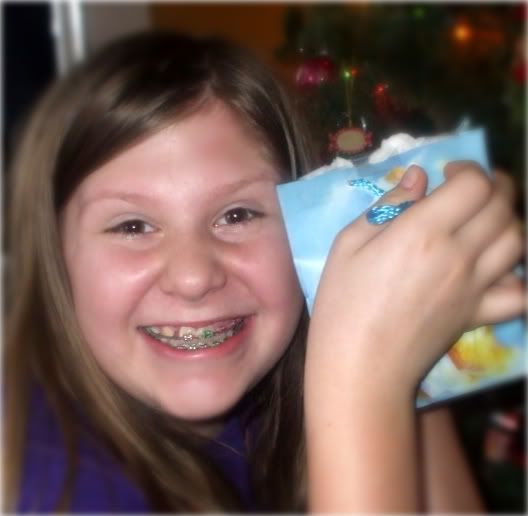 That face says it all! This post is linked to
I Heart Faces
.