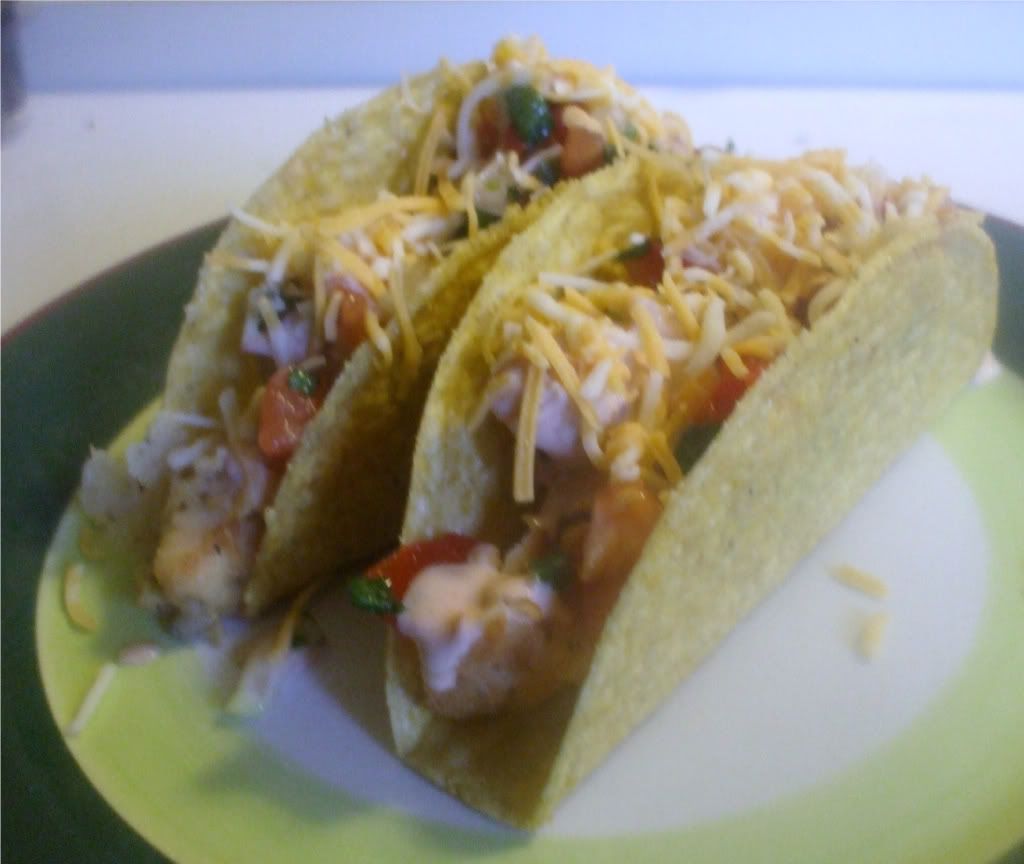 I love fried chicken tacos! Every time we have been out to eat somewhere and they have these yummy lovlies, I get them! I have been bound and determined to recreate these at home, and guess what? I did!
Basically, all I did was fry up boneless, skinless, chicken tenders first. Then I made a batch of Mexican ranch sauce to pour on the tacos. It is 2 tablespoons of picante sauce and 2 tablespoons of ranch dressing.
While all of that is coming together, I also made a batch of Pioneer Woman's
Pico De Gallo
.
Once you get all the components made, simply put them together using whatever kind of shell you want. I tried it with both hard and soft shells. I found I like it best with soft shell tacos!