When I first ran away from home, I found a wonderful family with a cute little girl who wanted to love on me all the time. The only problem is that they would return me to my owner every time I would run away to their house. Time after time I would come find them and time after time they would give me back to the man who owned me. He was mad at me for running away and he would hit me with things like brooms and newspapers. I was a very unhappy little dog.
UNTIL. . .
The old man decided to give me to this family because he was tired of me running away. I was so happy! The little girl and I spent so much time together!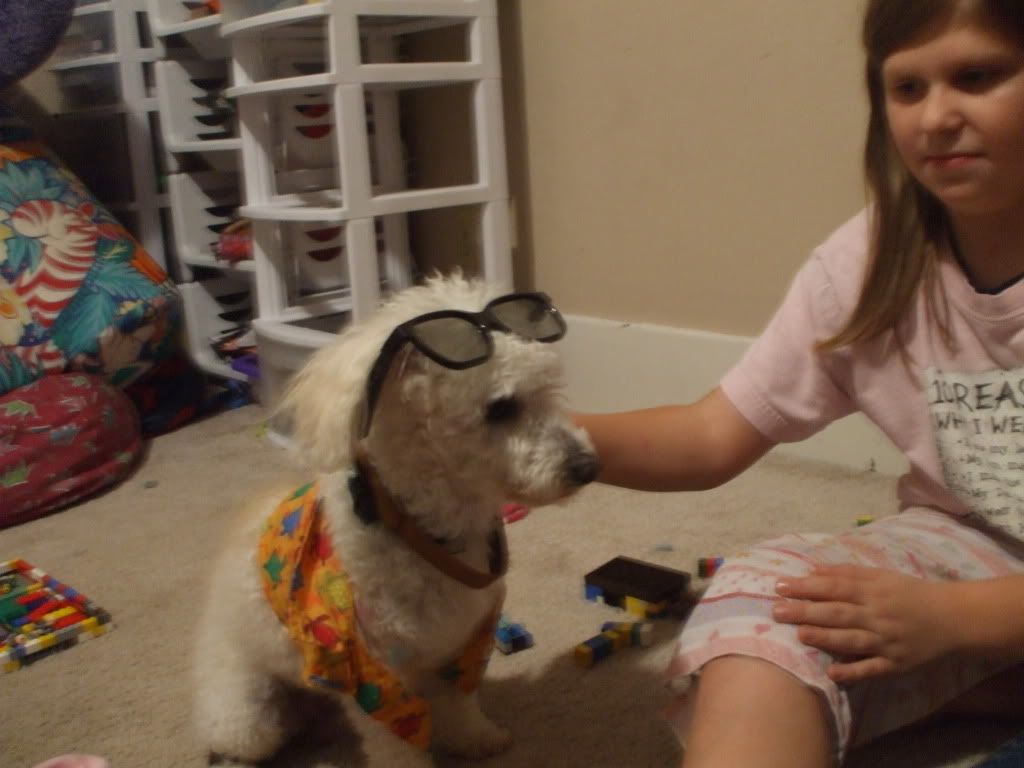 We played dress-up
we snuggled up together and watched movies
and I kind of just slept wherever I wanted to.
Even though I had this great new home, I still wasn't convinced that they loved me. Every time the door was open and I had a chance, I would run as hard as I could. As the little girl and her mom would chase me, I knew I was gonna get hit with something, but to my surprise, they would pick me up, snuggle me close and tell me that they loved me SO much and not to run away. Then we would go back in the house and play some more.
After a while, I got a new play buddy! He kept trying to steal my favorite toys, but after a while we became the best buds and now we are inseparable!
I have now been with this family for almost two years and I finally decided one day that I LOVE them like they love me. I decided to trust them and let them be my family forever.
Now my little girl lets me go out with her all the time. Since I started trusting them, I don't have to run anymore. I know they love me. I don't run anymore. It is nice to call somewhere home and mean it!