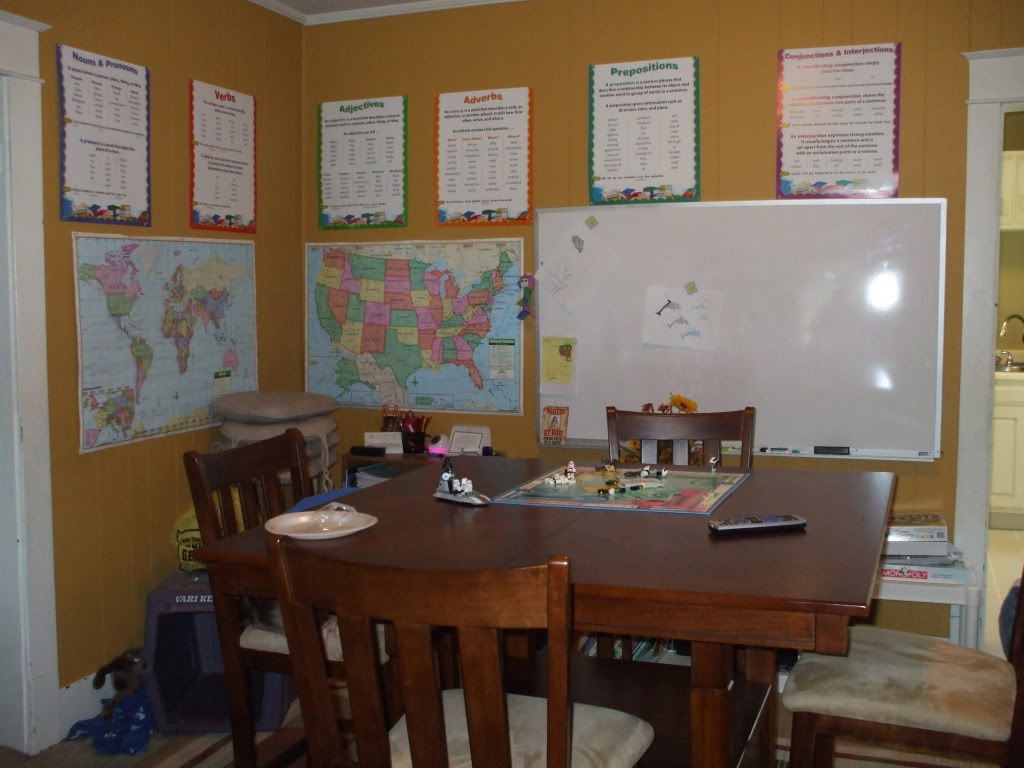 The walls are prepped with maps and grammar helps. The table is waiting for the eager students that will be doing their math work, science work, and fun activities.
The bookshelves are loaded with living books for history and reading. Eager minds await the day that we will dig into these books for the first time.
We are ready for another new adventure! Year number 4 is upon us. Has it been that many already?