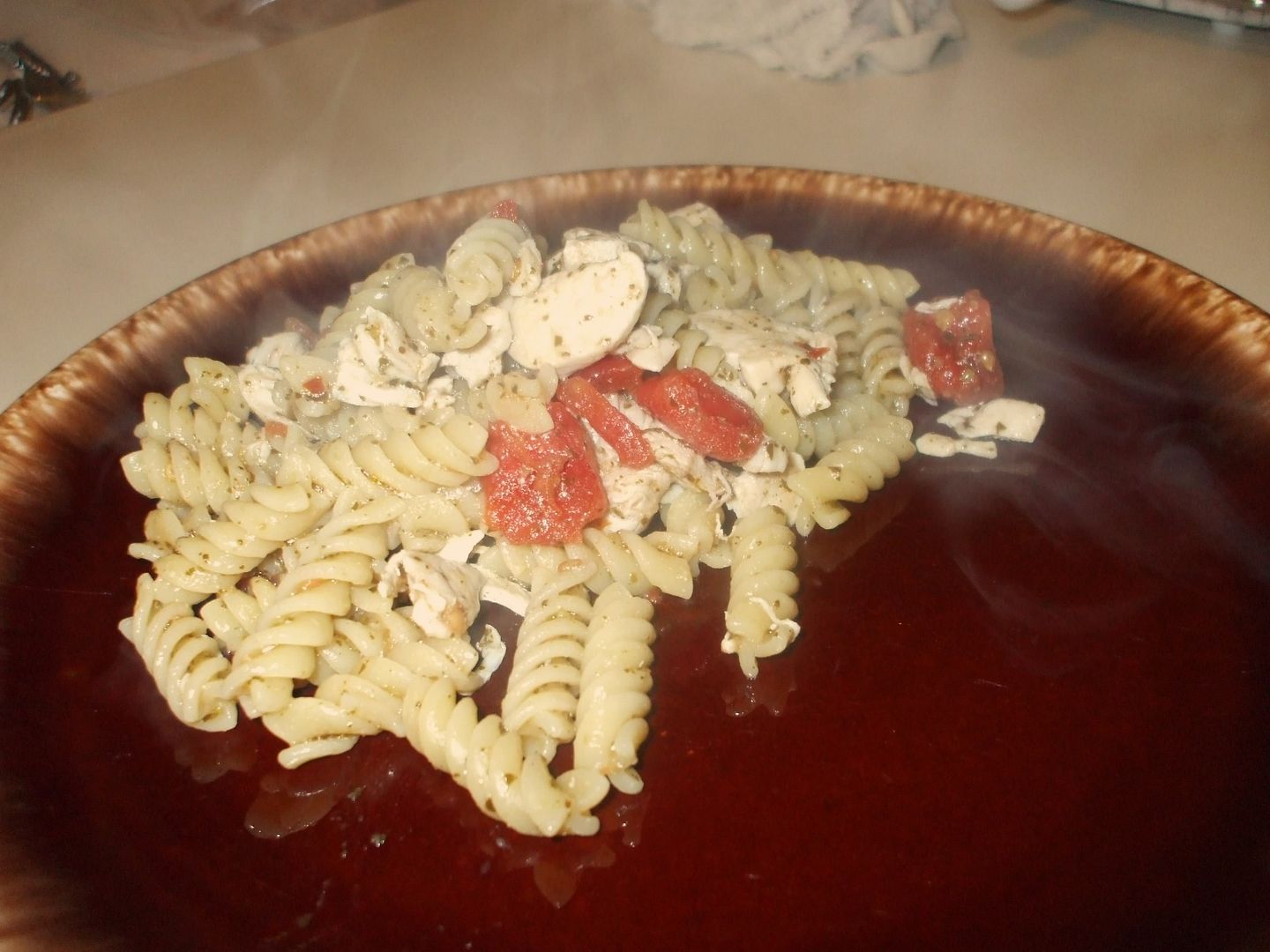 Last night, as I was trying to decide what to fix for supper, I moseyed on over to the All Recipes website to see what I could find. The thing that I love most about this website is the fact that I can put in ingredients and it will give me recipes based on what I have on hand.
So last night, I had pesto, rotini noodles, and chicken. This is the recipe it gave me:
Pesto Pasta Chicken
. This recipe kind of gave me a base for what I wanted to do. I did change it up just a bit, so here is my version below. It is SO good!
Basil Chicken Pesto
Ingredients
1 (16 ounce) package rotini pasta
2 tablespoons of olive oil
2 cloves garlic, minced
2 boneless skinless chicken breasts, cut into bite-size pieces
crushed red pepper flakes to taste
1 (14.5 ounce) can of diced tomatoes, drained
1/2 cup pesto sauce
Directions:
Bring a large pot of lightly salted water to a boil. Add pasta and cook for 8 to 10 minutes or until al dente; drain.

Heat oil in a large skillet over medium heat. Saute garlic until tender, then stir in chicken. Season with red pepper flakes. Cook until chicken is golden, and cooked through.Add tomatoes and toss.

In a large bowl, combine pasta, chicken and tomato mixture, and pesto. Toss to coat evenly.

This recipe was SO good that I only had a very tiny bowl left over. Hope you enjoy!